Introduction
This document captures the detailed steps involved in configuring the Cloudflare Integration with the Traceable Platform.
Pre-Requirements
Cloudflare specific credentials are required to enable the Traceable platform to communicate with and send enforcement policies.
Authorization Email: <XXXX>




Token: <XXX>




Zone: <XXX>
More details on this docs page: https://docs.traceable.ai/docs/cloudflare-integration
Install Steps
Below given are screen captures that illustrate the configuration screens on the Traceable Platform UI.
Select Seeting (Gear Icon) -> Administration -> Integration:

Click on "Add Integrations" and select "External WAF: Cloudflare" in order to input the information specific to the zone and credentials.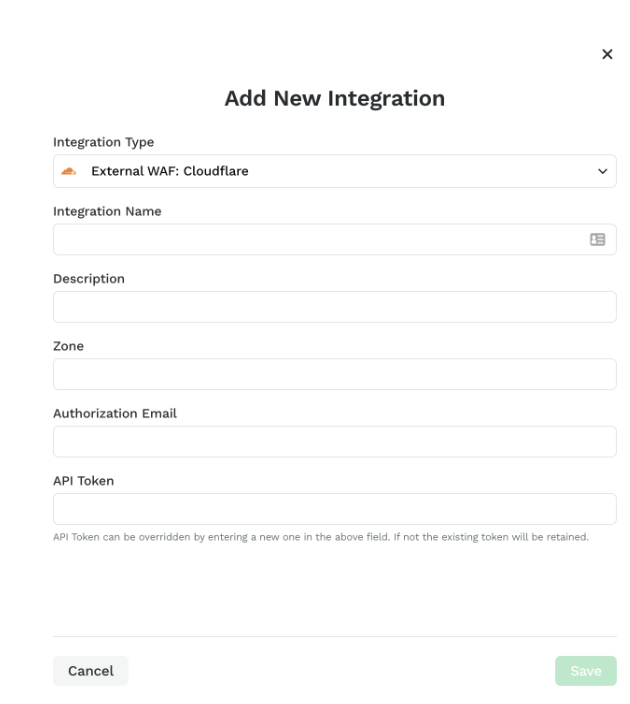 With the above configuration changes in place, any IP Range and/or threat actor rules configured via the Traceable platform UI will be pushed down to Cloudflare and enforced there.
An example is given below